Laser hair removal in Bern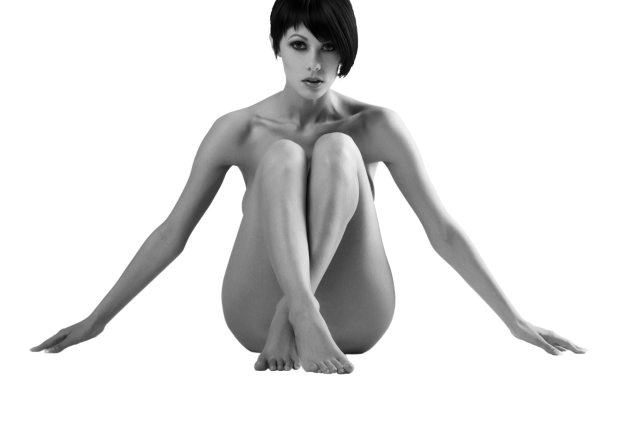 Dr. Urs Büttiker, MD, guarantees permanent laser hair removal using state-of-the-art lasers. Dr. Büttiker is member of the Swiss Society for Medical Laser Applications and of the Laser Commission FMCH. As a dermatologist, Mr. Büttiker also has access to powerful skin lasers that may only be used by doctors.
→ treatment, → laser hair removal costs
We have decades of experience in the field of laser hair removal and can also offer all technically advanced lasers with all wavelengths such as alexandrite, Nd-YAG and ruby or diode lasers as well as IPL for the various skin and hair removal types.
All body hair (legs, bikini line, back, arms, armpits, face, etc.) can be permanently removed with the latest generation of lasers. In principle, only one type of laser can lead to permanent hair removal. In selected cases, however, laser epilation is only successful in combination with complete depilation.
We would be happy to arrange a free and personal consultation with you to discuss a customized treatment for permanent hair removal and to give you an insight into our modern dermatology practice with lasers. During a consultation, all contraindications must first be clarified, as well as any health problems that need to be taken into account during the treatment.
Why laser hair removal by Dr. Büttiker?
Thanks to our 4 latest and most modern laser systems at the Bern Bubenberg dermatology practice (and in special cases the electroepilation device), we can guarantee you long-lasting hair removal up to permanent (>90%). Hair removal is usually carried out by the medical laser assistants. They have received additional training for this laser treatment and have years of experience with the equipment. The supervision and training is carried out under the direction of dermatologist Dr. med. U. Büttiker, dermatologist Bern Bubenberg, practicing dermatologist in Bern.
If other providers always guarantee permanent hair removal, this is not entirely true and does not correspond to today's scientific guidelines. Permanent laser hair removal is highly likely. Our lasers may only be purchased by doctors and operated (under their supervision) on the basis of their performance.
Treatment procedure
All contraindications must first be clarified in a consultation, as well as any health problems that need to be taken into account during the treatment. In the appendix you will also find the relevant information sheets that must be completed before laser hair removal (in the appendix Information - Laser Hair Removal and Information Sheet - Laser Hair Removal) and will also be given to you before the first treatment.
Before the laser treatment
Only shave the area to be treated 1-2 days before your appointment (no other methods such as plucking, epilating, waxing, depilatory creams at least 2 weeks before)
No sun exposure, especially tanning beds
No bleaching or bleaching of the hair
Laser treatment
You will be treated comfortably lying down in our certified laser room and wearing laser safety goggles. Our high-performance medical skin cooling device reduces any pain to a minimum. We can also provide you with a prescription for an anesthetic cream, which can be applied beforehand. The treatment is experienced differently from person to person. It is usually described as slightly unpleasant.
The laser assistant adjusts the energy to suit your hair color and skin type and, after a few test shots, carefully glides the handpiece over the skin. The laser ensures a consistent, computer-controlled, seamless energy output during hair removal.
For example, the entire legs take approx. 30-60 minutes, bikini approx. 10-30 minutes, upper lip/chin approx. 10-20 minutes. As a rule, 6 - 8 sessions are necessary for permanent hair removal with an interval of 4 to 8 weeks depending on the area to be depilated.
After the laser treatment
After one day, you can see the hair roots detach from the skin
Slight redness and papules (small round bumps) may occur after the treatment. However, these are signs of effectiveness and disappear completely after a few hours. In rare cases, these may persist for longer.
We therefore generally recommend applying a skin-soothing lotion/cream that is particularly moisturizing
Body hair lasering costs in CHF
Frequently asked questions
How many sessions are necessary to achieve the desired result? How much time should be expected for one session?
On average, 6 - 8 sessions are required. The time required depends on the area on which permanent hair removal is to be achieved. As you can also take breaks during the laser treatment, the time required varies. On average, for example, the entire legs take approx. 30 - 60 minutes, bikini approx. 10 - 30 minutes, upper lip/chin approx. 10 - 20 minutes.
Lasering is not painful and, depending on the region, may even be completely painless. It is possible that with higher energy settings (usually from the 3rd - 4th session) or with very thick and dense hair, a "pinching" sensation may occur and you may feel the heat a little. However, these feelings are usually bearable. If it is not bearable, it is possible to apply an effective anesthetic cream (which we will prescribe for you) approx. 30 to 60 minutes before the treatment, which you cover yourself with cling film to make it more effective. In addition, the entire skin area is cooled with pleasantly cold air during the entire laser therapy.
What interval must be maintained between laser treatments?
In order for the hair to be lasered in the correct growth phase and for permanent hair removal to be achieved, we recommend using all 6 - 9 sessions and carrying this out at roughly regular intervals. If you take a longer interval of several months in the initial phase of laser treatment, the hair can grow back more frequently and stronger. It is therefore advisable to carry out the first treatments at regular intervals.
Face incl. neck approx. every 4 weeks
From shoulder to intimate area approx. every 6 weeks
Legs approx. every 8 weeks
Is pre- or post-treatment necessary before laser treatment?
Shave the affected areas 1-2 days (depending on hair growth) before your laser appointment. Refrain from plucking and epilating 2-4 weeks before your next laser appointment so that the root is present and the desired goal can be achieved. The best results are achieved if you only shave your hair between treatments and do not pluck or epilate.
A follow-up treatment is not necessary, you can care for your skin as usual and apply make-up if necessary, e.g. on the face if there is slight redness.
Are there any known side effects?
Redness and slight papules (small round bumps) may occur immediately after laser treatment, but these are signs of effectiveness and subside completely after a few hours. In rare cases, these may persist for longer
A feeling of dryness may occur after the laser treatment, but this can be remedied with a cream/lotion of your choice.
Temporary hyper- or hypopigmentation is rare.
What do I need to consider in summer?
Laser treatments can also be carried out in summer with our special devices
If you have a skin type that tans quickly, you should apply sun protection factor 50 to the areas to be treated in summer
If your skin turns very brown, you can increase the interval between treatments and wait until the skin loses some of its color
If you have a light tan, please let us know so that we can adjust the intensity
In the worst case scenario, white pigment shifts may occur. However, these white pigment shifts should disappear again after a few weeks.
Hair removal with the electroepilation device
In special situations, hair can be removed with the electro epilation device. For example, very light, gray hairs in the upper lip and chin area are suitable for this. An epilation probe is inserted into the hair follicle (not painful) and the electrical impulse damages the deeper hair roots, resulting in permanent depilation. to the top