Wrinkle treatment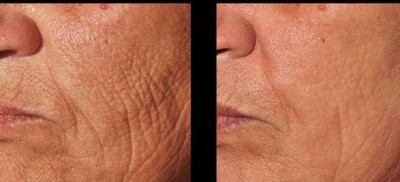 To combat annoying wrinkles at any age, Dr. Urs Büttiker has various methods of wrinkle treatment in Bern. These must be individually tailored to each type and therefore to you. You will receive detailed advice from dermatologist Bern Bubenberg Dr. med. Urs Büttiker during a preliminary consultation.
The means available, such as injections with botulinum toxin, "filler" (wrinkle injections with hyaluronic acid), laser (e.g. fractional lasers, so-called laser injections). e.g. fractionated lasers, so-called Fraxel as a generic term) or peelings are suitable for correcting wrinkles.
A very modern and new anti-aging concept for wrinkle treatment in Bern is possible with the fractional laser, which leads to a tightening of the skin with the disappearance of wrinkles (laser rejuvenation, so-called laser "lifting"). This effect can also be enhanced by injecting platelet-rich plasma (PRP), which is obtained quickly and easily from your own blood. In the USA, this is now described as a so-called "vampire lift". This procedure has long been used successfully in orthopaedics, e.g. for athrosis, and has been described in studies. Now, according to new studies, this method is also effective in aesthetic medicine for wrinkle and scar treatments.
In certain situations, additional measures are necessary, such as surgical tightening of the sagging tissue. This is always carried out in collaboration with a plastic surgeon who is available. Dr. U. Büttiker, dermatologist Bern, will discuss the procedure and possible side effects with you in detail.
Dr. Urs Büttiker, MD, is, among other things, a specialist (FMH) in dermatology and venereology. As a specialist, he is a member of the following societies: Swiss Society of Dermatology and Venereology (SGDV), European Academy of Dermatology and Venerology (EADV), Swiss Group of Esthetic Dermatology and Skincare (SGEDS) and in the Swiss Society for Medical Laser Applications (SGML).