Spider veins removal
Broom veins are vessels in the superficial venous system that are abnormally dilated. In most cases, spider veins are "merely" aesthetically disturbing, but they can also be an expression of a deeper disorder of the venous system. In contrast to spider veins, varicose veins are practically always pathological and can thrombose ("cause blood clots"). In severe cases, these thromboses can cause pulmonary embolisms. Spider veins, on the other hand, are a cosmetic treatment, i.e. they are not covered by health insurance. You must bear the costs of this sclerotherapy yourself.
There are various treatment options for spider veins: Sclerotherapy (sclerotherapy treatments for varicose veins) laser (Vascular lasers) and surgical phlebectomy (Ambulant phlebectomy). Thanks to the additional training with the corresponding certificate of competence, the dermatologist and phlebologist Dr. U. Büttiker, dermatologist Bern Bubenberg, can offer you the various treatment modalities and, if necessary, examine the venous system beforehand using fluoroscopy and ultrasound (duplex sonography with Siemens® AcusonX300 Premium Edition).
Phlebectomy "chopping" of varicose veins
In the certified clinic OR for dermatology and venereology, Dermatologist Bern Bubenberg.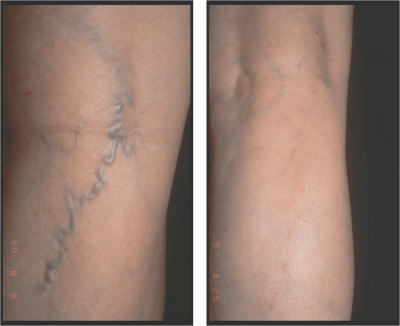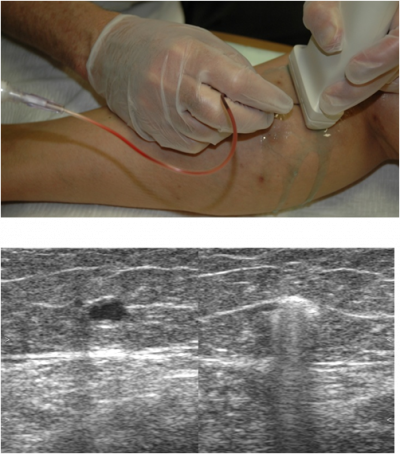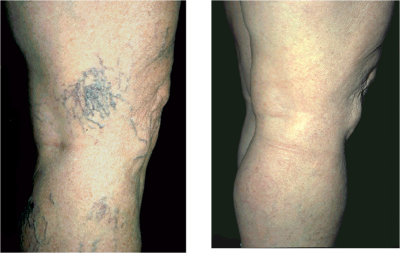 Dr. Urs Büttiker, MD, is a specialist (FMH) in dermatology and venereology, FMH phlebology (venous disorders, USSG certificate of competence), FMH sonography of vessels / veins (SGUM certificate of competence). As a specialist, he is also a member of the following societies: Swiss Society for Phlebology, Union of Swiss Societies for Vascular Diseases (USSG), European Academy of Dermatology and Venerology (EADV), Swiss Society for Ultrasound in Medicine (SGUM) and the Swiss Society for Dermatology and Venereology (SGDV).