Removing varicose veins in Bern
There are various treatment options for removing varicose veins: sclerotherapy (cauterization), laser or surgery. The first two methods are used in particular for small-lumen varicose veins, so-called spider veins. In a preliminary consultation, the dermatologist Bern Bubenberg Dr. med. U. Büttiker will discuss with you the best therapy for you, either with laser or sclerotherapy, to successfully remove the spider veins.
Performing the treatment
Sclerotherapy (sclerotherapy) for varicose veins
Sclerotherapy: The principle of the treatment is that a solution or foam solution is injected into the spider veins, which causes a local inflammation. This inflammation leads to the spider veins being destroyed, or sclerosed.
The treatment involves multiple pricks with a fine injection needle, which is usually well tolerated. During the treatment, there may be burning sensations caused by the sclerosing agent. This burning sensation is usually insignificant. A localized blood clot is also normal after sclerotherapy. After the treatment, compression stockings should be worn during the day for 3 weeks. The earliest assessment of the results can be made after 4-8 weeks.
Dr. Urs Büttiker, MD, is a specialist (FMH) in dermatology and venereology, FMH phlebology (venous disorders, USSG certificate of competence), FMH sonography vessels / veins (SGUM certificate of competence). He is also a specialist member of the following societies: Union of Swiss Societies for Vascular Diseases (USSG), Swiss Society for Phlebology, Swiss Society for Dermatology and Venerology (SGDV), Swiss Society for Ultrasound in Medicine (SGUM) and in the European Academy of Dermatology and Venerology (EADV).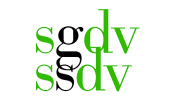 Side effects
In terms of side effects, both laser and sclerotherapy methods for removing spider veins are comparable. In principle, pigmentation disorders (e.g. brown spots) and scarring, a non-response of the spider veins to the treatment and even the formation of new, very fine vessels (so-called matting) can rarely be observed with both methods. In the event of side effects, we ask patients to contact us immediately. There are also ways to treat these side effects.